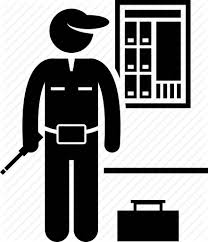 Do you need an Electrical Installation Condition Report (ECIR) In Attleborough? We are local and can help!
Hello I am Dave Smith a friendly and reliable electrician covering Attleborough in Norfolk. I am a specialist in providing Electrical Installation Condition Reports (EICR) in particular to Landlords and their rented properties in the area. As of April 2020 as part of The Electrical Safety Standards in the Private Rented Sector (England) Regulations 2020 all rented properties now require an electrical inspection in regards to all electrical installations within a rented property. These inspections are required every five years and also on the occurrence of new tenants taking rental occupancy within every rented dwelling. The subsequent certificate will be know in the lettings industry are the Electrical Installation Condition Report (EICR) in Attleborough,  which we will offer among our other electrical services. I have been working in this area for 10 years and I am always ready to take new homeowners on and new customers. You can call or text me on 07557349505 Alternatively you can email me at enquiries@albertvictoria.co.uk
Here at Albert Victoria we know how hard it can be to find friendly local professionals that offer the every day property related services that we all need either regularly or from time to time. So we have created this page to offer the details of a person who can hopefully meet your requirements and above all they are local to the area where you are. We wish you all the best with your property professional search, and don't forget to check out our other property service directory lists in covering your area too.
Albert Victoria is a property services directory which assists customers in finding friendly local professionals, for full terms and conditions click here. Thank you for using Albert Victoria to search for a window cleaner, now why don't you let us help you find a local trader in one of these fields also: Mortgage Advice, Domestic EPCs, Window Cleaning Services.
Are you looking for a specific property survey type? Why not visit our sister company Property Survey Expert for a comprehensive range of UK property survey types.